Principal's Welcome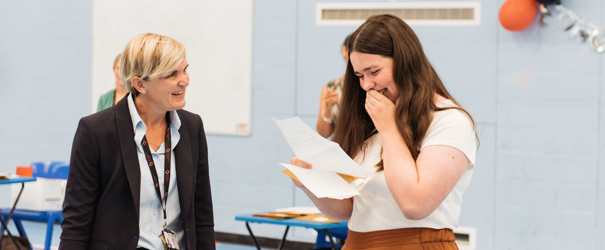 Hethersett Academy is an Outstanding school, judged by Ofsted to be at the top level in all areas.
Our GCSE results are consistently among the highest in Norfolk, with 82% of students gaining a grade 4 or above in GCSE English and Maths and 62% gaining a grade 5 or above in GCSE English and Maths in 2019. Our Progress 8 score - an indication of how well students improve while with us - makes us one of the top three schools for progress in Norfolk.

Our students are hard-working, polite and well-behaved; our teachers are dedicated and constantly developing innovative lessons; our parents are enthusiastic and supportive, part of a great local community.
Our college system gives students a great sense of belonging. Pastoral Care is of high priority to us, after all, happy children are more likely to be successful, well-rounded adults. We are able to get to know individuals and able to encourage them to strive to excel. Supported by staff with a real concern for their well-being, we aid the development of vital life skills which ensure that young people can contribute to their communities as active citizens, both today and in the future.
We take many opportunities to extend learning beyond the classroom. This helps maximise their grades and has transformed their education, opening up so many more opportunities for our students. We are no exam factory: sport, technology and the arts are very important to us. We encourage students to visit widely across our county, our country, and around the world, and bring their first-hand experiences back to the classroom.
Standing behind us is the Inspiration Trust, our sponsor, a national authority on revitalising education. The Trust sponsors schools across East Anglia and brings to the table a wide range of resources and expertise which make a vital impact on our students' progress.
Hethersett Academy is fast becoming one of East Anglia's great schools, a source of enormous pride for our community. Our students and their families deserve no less.
Jane DiverPrincipal