Teacher Training
Teacher Training for Secondary
If you're passionate about supporting children by training to become a secondary school teacher, then our courses are the ideal way to do so. With the ability to specialise in various subjects, you can inspire the next generation in the subject which inspires you. Our Secondary courses cover 11-16. This means you will have experience across these age ranges. There are also opportunities for trainees to teach at Key Stage 5, if appropriate to their subject.
Share your passion and knowledge with the next generation. Teaching is a rewarding career, and whilst challenging at times, we help you build resilience to enable you to support those who need your help.
Secondary Teacher Training Courses
---

Thinking of changing careers later on in life? Hear from one of our science teachers who did just that...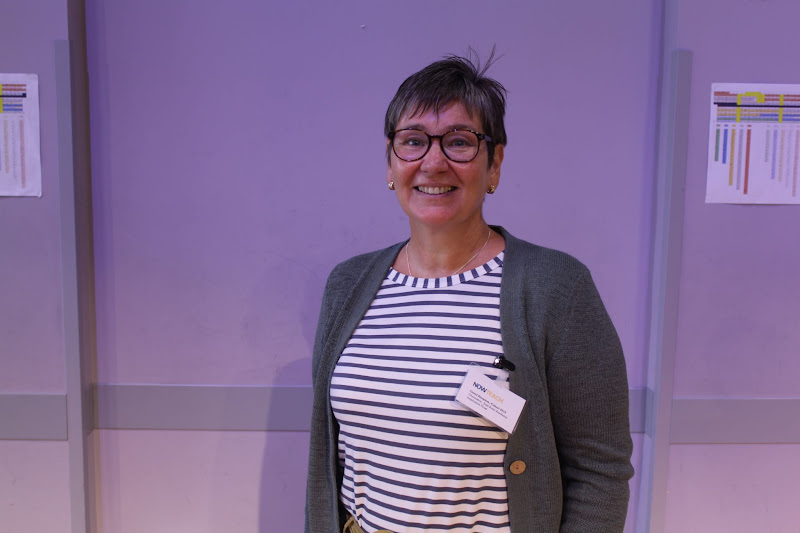 Carol, 58 has found passion and purpose after retraining to become a teacher in later life.
After going to university, mother-of-three Carol did a PhD and became a research scientist. She'd previously lived in the Middle East for 12 years for her husband's work and returned to England in 2010. After spending a few years caring for her grandchildren, Carol began considering a career change.
She says, "I'd spent a few years looking after my grandchildren, but after they went off to school I just found myself feeling really bored. So I started to think about what else I might like to do with my life."
Carol qualified as a teacher in July 2020 and currently teaches chemistry to children aged 11-16 at Hethersett Academy. In her spare time, Carol enjoys walking in the countryside with her husband and two dogs, spending time with her family, and looking after her grandchildren.
Carol said, "I just love [teaching], it's hard work but also the most rewarding role. I wish I'd started 20 or 30 years ago!
"I teach a lower ability class chemistry, which isn't the easiest topic to learn anyway. But when they all got great results in their exams, it just made me want to shout out to everyone, look at what my class did! I was so proud of them.
"I also had a girl in my class who used to stand outside the classroom crying because she didn't want to come in due to anxiety. With some perseverance and time, she eventually came in, and then I received a Christmas card from her thanking me for being her science teacher. It's the little victories that mean so much."
Carol recommends anyone considering making the career change to take the leap, saying, "To anyone considering making a career change later in life I'd say absolutely go for it. I think in your 50s it can sometimes feel like life can become a bit stale – like you've done your career and you're unsure where to go next. But the best thing you can do is take yourself out of your comfort zone. I royally did and it's given me a new life – I'm a different person because of it. It's scary and challenging, but it's also so great and rewarding. It makes me feel younger."