Hethersett Academy student offered place at UK's most prestigious music school
Back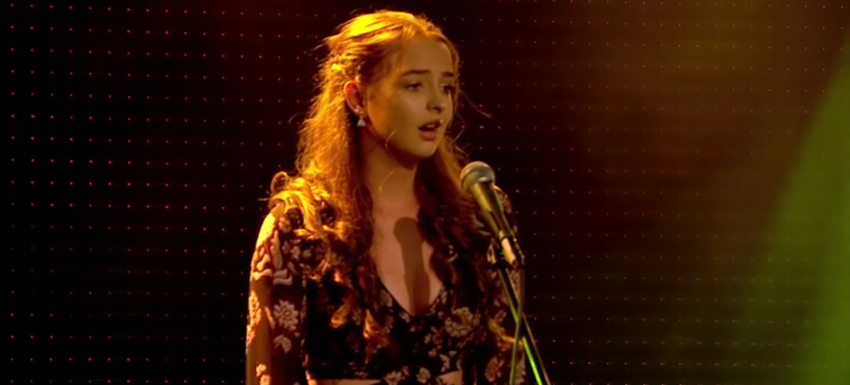 January 21st 2021
We're delighted to share that one of our students, Rhiannon Roberts, has been offered an unconditional place to study at Chetham's School of Music, the largest specialist music school in the UK.
Rhiannon Roberts was offered the place, specialising in vocal music, following a series of tough video auditions. She is the second Hethersett Academy student to gain a place at Chetham's School of Music in three years, following Amanda Gomez who took up a place in 2019 specialising in Cello.
To win her place, Rhiannon participated in a number of online auditions, both recording her own performances and performing live over video link to the Chetham assessors. She has a history of performing across her time at Hethersett Academy, and even opened the Inspiration Trust Carol Service, featuring 300 singers from across the Trust, with a solo performance.
Rhiannon Roberts said:
"I was handed the confirmation letter while out for a meal with the family on Christmas Eve, and was in total shock that Chetham's had accepted me!

"Having gone through three auditions which involved aural tests, having to send four videos singing different genres and being asked lots of questions from both the Head of the Vocal Department and the Music Director, they gave no indication if they were going to accept me or not and the worst part about it was not knowing!

"I am really looking forward to joining the vocal department and doing my music, drama and theatre A-level's at such a prestigious music school."
Tom Hilton, Head of Creative Arts at Hethersett Academy, said:
"Rhiannon has been a part of our Youth Choir for a number of years, so we know that she has a great operatic voice, and she has done so well to gain a place at Chetham's School of Music. It is a very impressive achievement, and we are all delighted for her.

"We place a real emphasis on music at the school, and have invested a lot in staffing and new facilities over the last few years. It's fantastic to see this pay off with Rhiannon and Amanda, as well as our other incredible students, and I am looking forward to seeing the next talents come through."