Our Principal reflects on returning to school
Back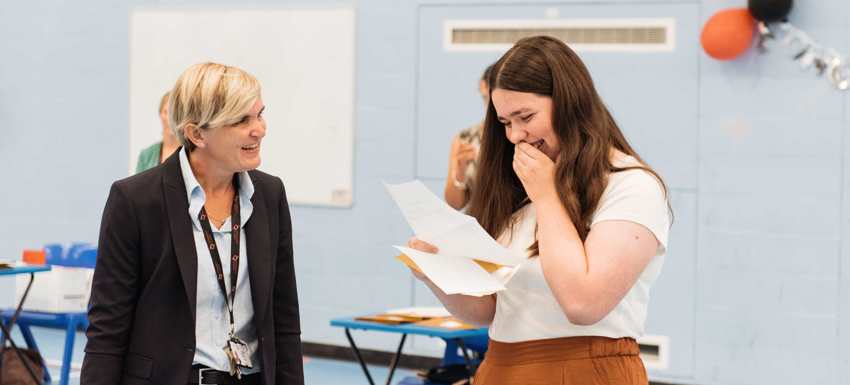 April 22nd 2021
Jane Diver, Principal of Hethersett Academy, reflects on returning to school.
More than anything, it has just felt so wonderful to have our students back in the classroom. As teachers, we are passionate about having that daily interaction with children, working with them to support their learning and help them develop new skills.
Although children and staff put in a wonderful effort while working remotely – our virtual attendance was over 95% – it was never the same. Having that face-to-face contact with children, being able to care for them and interact with them, will always be the best way of teaching for us.
That's why having children back on site has brought so much energy back into our school. You can feel the buzz around the corridors and hear the happy sounds of children back learning in an environment where they feel comfortable.
As teachers we have a symbiotic relationship with students, as we absolutely feed off their energy and use that to drive ourselves forward. In turn, we use that energy to enthuse them to learn, to take that extra step and to push themselves that little bit further.
Trapped behind a screen, we risk losing that, and losing that personal connection.
Because we can feel the difference among our students now they're back in school, and can see how much they are loving it. We've been talking to children and the vast majority of students have been so excited to be back.
They can see how much work we've put into ensuring their safety which has assuaged any concerns about returning to school, attendance has been fantastic, and all our teachers say their interactions with students have been overwhelmingly positive.
The quality of work has also been superb. Students are performing really well; Year 11 have completed the first of their assessments in English and maths and they've done fantastically. They seem really reassured that there are plans in place for their final results, and they're keen to work as hard as possible and show off how much they've learned.
Behaviour is also incredibly positive. We know our pupils well as individuals and worked supportively with any pupils who they felt might find the return to the school environment challenging. This helped to prepare them to come back - and we have seen fantastic results.
The children have shown great maturity in how they have taken new safety measures on board. Of course, we have all the basics in place – hand washing, face coverings, bubbles, staggered lunch and breaks, line ups – but we have also brought in a new system of moving around the school, where we've painted lines on the floor to help remind everyone about social distancing. Children have reacted well to our new shared language highlighting the importance of walking on the lines, walking quietly and calmly, and then being thanked by teachers for their efforts. It has ensured children transition quietly and calmly to lessons.
Of course, lessons are different to previous years. All our teaching is done from the front now, and we start every lesson with a Do Now task to ease this transition. PE is mainly taught outside now, rather than indoor activities, while the art, music and technology departments are vigilant in sanitising all their equipment.
Most of our teachers were involved in preparing films for remote learning. This had benefits because it allowed colleagues to explore new concepts, watch themselves and others teach and modify pedagogy. Our teachers are experts in their field and incredibly reflective so the opportunity to learn from others was taken with vigour. Several of our teachers were chosen to prepare films for Oak National Academy, advising and supporting with remote learning across England.
Our staff team have been amazing during the pandemic. Their adaptability, teamwork and positivity has allowed our children to flourish. Support staff and teachers have all had to be flexible in their roles to work with the new measures and take on new tasks including covering for pandemic absence, working remotely and testing. Their determination and mass efforts have given our children the exemplary care and learning they needed in the return to school.
And from the student side, they too have been amazing having to adapt to new systems and teaching styles. There has clearly been real development of their resilience over this past year. Students haven't been able to interact with their teacher as they would have previously, including asking as many questions as they usually would, and so they've worked on their problem-solving skills, which will prove invaluable as they continue in their education.
We have also brought in support from new angles, including graduates coming into school who are running reading interventions to support children who struggle here, while our learning support assistants are running catch up sessions from social skills to improving handwriting.
Overall, there's been a real team effort from everyone involved at Hethersett Academy, and it's ensured a really smooth return to school for our students. We have seen how well students and staff respond to challenges, and how they have come through with flying colours. Now we can look forward to working with our young people, helping them achieve their best academically, socially and as responsible members of our wider community.