Hethersett Academy's Outstanding D&T Department Wins Award for 'Excellence'
Back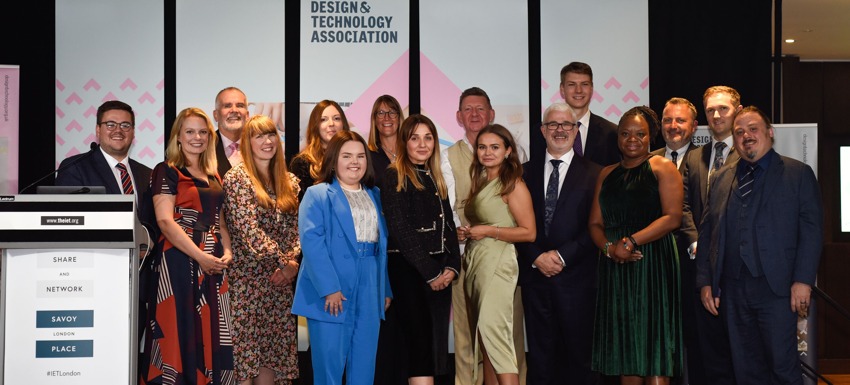 October 17th 2022
On Friday 14th October, the Design and Technology Department at Hethersett Academy was awarded 'The Autodesk Excellence Award' for Outstanding Departmental Team, acknowledged for their outstanding contribution to the industry by The Design and Technology Association.
The team were recognised at a ceremony as part of the annual Excellence Awards, held in London at The Institution of Engineering and Technology. The Design and Technology Association Excellence Awards recognise the commitment and achievements of teachers, teacher trainers, education consultants and academics across primary and secondary schools and further and higher education across the country.
Head of Design and Technology, Kate Finlay said:
"We are honoured to receive such a prestigious award. Myself and the team have a shared passion for the subject, and that translates into our teaching. Our goal as a department is to facilitate opportunities for young people to explore an interest in design and technology, and to give them the tools they need to pursue careers in these industries if they so wish."
Nominated and voted for by the D&T community, colleagues or tutors, the Design and Technology Association's Excellence Awards is open to members and non-members nationally and internationally.
Hethersett Academy's Principal, Jane Diver said:
"At Hethersett Academy, we are proud of our knowledge-rich curriculum, providing the foundations for our students to achieve their potential. Our team of teachers are instrumental in delivering this. Congratulations to Kate and her team for having their hard work and dedication acknowledged - what a fantastic achievement."
CEO of the Design and Technology Association, Tony Ryan said:
"Hethersett Academy is to be congratulated on their well-deserved award and celebrated for going above and beyond what might be expected in their contributions to supporting the subject of design and technology nationally. We know that employers across the advanced manufacturing and creative industries are already concerned about the real shortage of engineers and designers, and we need more people like Hethersett Academy to inspire future generations of young people."